There is no better way than the

REISCH

way
Reisch Roofing and Construction is a Woman and Minority owned business.
---
100% FINANCING AVAILABLE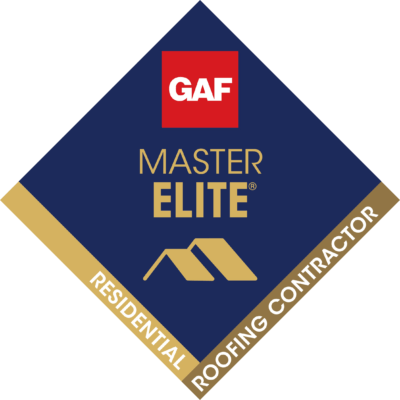 Trust Reisch Roofing and Construction with your Siding Installation project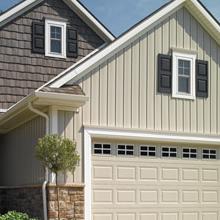 Ask about regular maintenance and inspections to extend the life of your roof with liquid applied roofing options from GAF.

If you are looking for a siding designer instead of your traditional siding contractor, look no further! Reisch Roofing & Construction has been providing the northern Jersey area with quality work that appeals to the eye. Our Siding representatives take pride in thoroughly explaining your options along with providing useful tips on safety, curb appeal, and a return on your investment. In addition, our installers are required to provide you with only the best installation techniques available. We are dedicated to completing each job efficiently in order to satisfy our customers. We believe that if we utilize cutting edge technologies with an innovative approach, our work will speak for itself. Reisch Roofing and Construction cares about providing a shield for the elements on your side walls as well as giving your home attractive curb appeal. Correctly beautifying your home is our #1 priority.
Upgrade Your Property With New Siding!
When you decide to make the investment of replacing your siding, you also add curb appeal to your home; potentially adding to its market value. Our knowledgeable staff will gladly assist you in the design while making sure to stay within your budget. You can also rest assured that our crews will leave your property clean and tidy, making your neighbors further admire your new home.
All homes require routine upkeep and maintenance to stay in good condition; but even the best kept homes eventually need full replacement. Regular wear and tear is normal and although maintenance such as pressure washing could help, there is a time for a complete makeover. Siding withstands years of harsh and changing northeast weather conditions. There are many variables that breakdown siding. Fading is inevitable with prolonged sun exposure and moisture could cause rooting just to name a few. Let us take a look and discuss a solution to your next home improvement project.
Warping. When your siding begins warping, the bending is a tell tale sign that the underneath layer is rotting which means it's time for an upgrade.
Peeling paint or damaged wallpaper. If you notice the interior walls starting to show signs of damage, it could mean that your siding is allowing moisture in.
Mold or Mildew. If you begin seeing mold or mildew stains on your siding, do your health a favor and address these issues immediately.
Dry rot. Many times, people will not be able to see dry rot issues. This is because dry rot issues are hidden from view. You can test for dry rot by slightly tapping around the bottom of your siding and checking if it is still properly intact. If not, it may be time for a replacement.

There's a shared architectural heritage that connects a farmhouse in the Great Plains to a mid-century modern home in the Pacific Northwest. It's a design aesthetic that honors the history of the surrounding community while celebrating individuality.

James Hardie products grace the sides of more than 5.5 million homes across America. They've won over the press, the remodeling industry, and most importantly, customers with the beauty and durability of their products.

The last thing you need is uncertainty about how your siding is performing. Reliability is crucial. That's why so many homeowners choose James Hardies fiber cement siding and trim.
RELIABLE PROFESSIONALS
Are you looking for a reliable framing contractor who will offer you excellent services in a timely and efficient manner? Of course you are, and Reisch Roofing & Construction is here to deliver those services. We dedicate ourselves to quality services, competitive pricing, and accountability. If you want to receive impressive workmanship, give us a call today!
WHY CHOOSING US FOR YOUR CONSTRUCTION NEEDS IS A MUST!
As a family owned business, our main concern is full customer satisfaction. We know that if we do a good job, you will refer us to your family. That is why we do not compromise quality. We work with the finest materials and equipment available on the market, in order to exceed the expectations of even the most demanding customers. We are fully insured and we offer emergency services. As professionally trained specialists, we can assure you that your job is important to us as it is for you.
DON'T TRUST THE AMATEURS
You do not need a lot of money to do a beautiful upgrade to your home. Reisch Roofing and Construction aims for a job near perfection with our friendly designers who are also budget friendly. This is why we are preferred by many in the New Jersey market. Contact us to take advantage of our fine custom home construction services!

THE QUALITY YOU NEED FOR A BEAUTIFUL HOME
No matter what your style of home or personal taste, you will find the perfect profile and color blend, along with matching accessory products. This will create a stunning roofscape to add to the curve appeal of your home.